Wir haben das ganze Jahr über geöffnet, 24/7
Check-in: 
15.00- 18.00
Uhr- Check out: 9.
00 -10.30
Uhr
Seit September 2013 können Sie, dank des neuen Legambiente-Managements, in der Einsiedelei des Monte Barro übernachten. Von hier aus können Sie die Schönheit des Regionalparks mit seinen atemberaubenden Aussichten auf den Coma-See, sowie die umgebenen Berge und die Seen der Brianzia genie?en. Dieses Naturschutzgebiet lockt zudem mit seinen kulturellen, historischen, archäologischen Reichtümern, sowie seiner Biodivisität.
Das Hostel, welches über 48 Betten verfügt, ist in zwei Teile geteilt. Zum einen gibt es den Orchideen-Abschnitt mit Zwei-, Drei- oder Vierbetträumen, die alle mit eigenem Bad und Dusche ausgestattet sind. Zudem gibt es in dem Eichhörnchen- (Squirrel-) Abschnitt Zwei- bis Dreibettzimmer, mit eigenem Waschbecken, neben den Gemeinschaftstoiletten und Duschen im Hauptflur. In diesem Teil des Hostels befindet sich zudem eine Küche und ein Essensraum für Selbstversorger. Die meisten Hostelräume haben einen privaten Balkon.
11 rooms
two, three, 
four
and ten bed dorm
In the Squirrel section, you can stay in rooms with 2, 3, 4 or 10 beds with private washbasins. The communal bathrooms and showers are on the same floor. The Squirrel section also has a kitchen and a dining room for cooking meals independently. All the rooms on this level have a private balcony.
The common area is equipped with free wi-fi.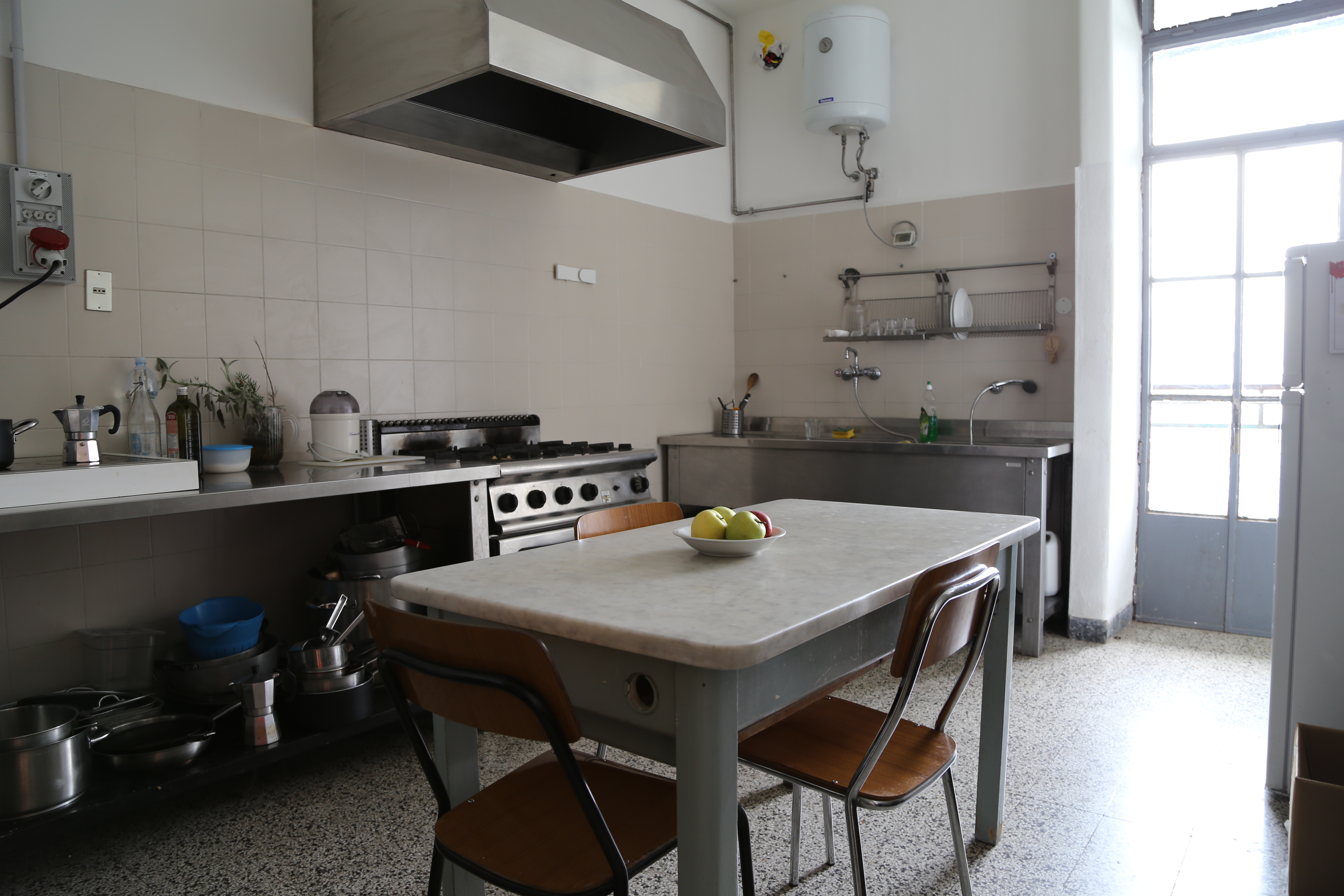 10 rooms:
two, three
and four beds
In the Orchid section, you can stay in rooms with 2, 3 or 4 beds, all equipped with private bathroom and shower. Most of the rooms in this section have a private balcony. The Orchid section also has a kitchen and a dining room for cooking meals independently.
Guests can also relax in the common room and enjoy free wi-fi connection and a wonderful panoramic view.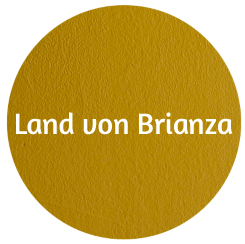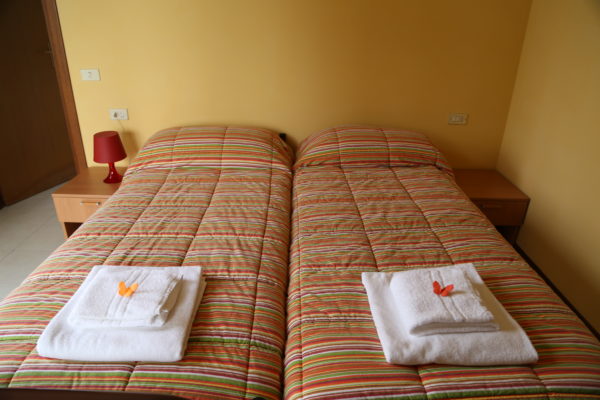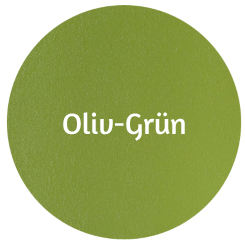 The conference/activity rooms
We have a meeting room for 50 people and an auditorium with 99 seats equipped with a stage for performances and a projector.
Auditorium
Sala Balassi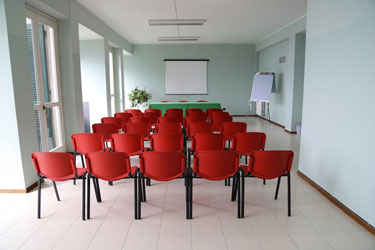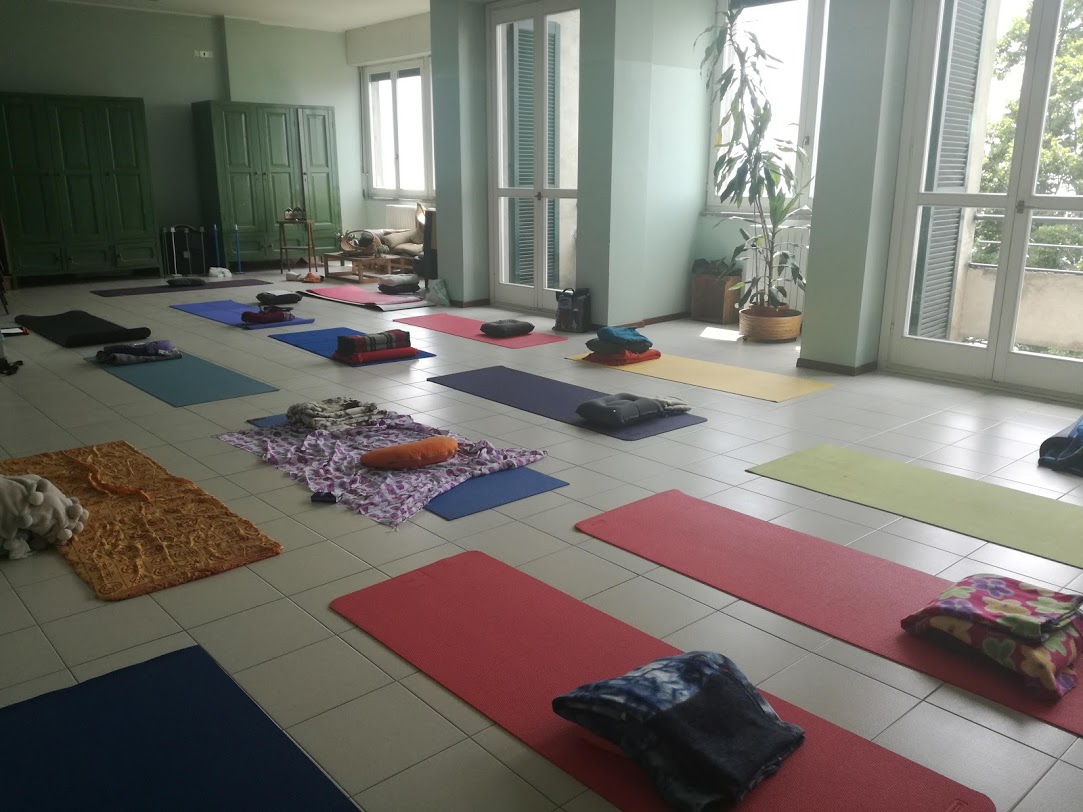 Prices are per night per person.
The self-management of the structure includes a final clean up to leave everything as it was; cleaning tools and ecolabel detergent are provided by the staff, there is no need to buy them.
The overnight stay includes the free use of common areas, kitchen included. Being shared spaces we ask everyone to show a respectful behavior and allow everyone to access the facilities.
It is forbidden to use disposable plastic plates and cutlery in any case. We provide to our guests, during the stay or for events,  ceramic tablewares and washing machines to ease the cleaning process. As an alternative it is possible to buy disposable eco-friendly and organic plates in every supermarket or have them delivered at the hostel, upon request and with sufficient notice. Help us to deplasticize the world and bring this example everywhere!
How does it work?
book a stay with us in the month of February
relax and enjoy the paths, the activities and landscapes that Monte Barro offers in this period of the year
at the end of your stay #paywhatyouwant and tell us why
share with your friends and keep using the sustainable practices we promote!
How does the payment work?
You will be asked to fill out a form with your opinion about our service and our ecological commitment. Then you can choose what to pay:
80% of the standard fare
YOU CAN DO BETTER GUYS!
100% of the standard fare
GOOD JOB, DON'T GIVE UP!
120% of the standard fare
AWESOME, WE ARE WITH YOU!
…but why?
#paywhatyouwant we challenge our guests and give them the opportunity to tell us how much we worth. Legambiente Lecco managing this hostel tries to demonstrate that a different way of doing economy is possible and that economical and ethical value can go together, like sustainability and sense of civil responsibility.
Then we are also curious to know what our guests think about our job involving them in our march for the environment.